And they won't fall out.
No matter what kind of fitness you are into, the ideal headphones for your workout are ones that stay in place, make your music sound great, and are comfortable. You need them to move with you and not block your movement.
You don't want to get tangled up in wires, but you don't want them to fall out during your workout. What can you do? Instead of worrying and wondering, you can opt for the best wireless headphones for working out.
What are the best wireless headphones? Since quality is so important, we've selected some of our favorites, primed for great sound and also a fantastic workout.
1. Tivoli Audio Fonico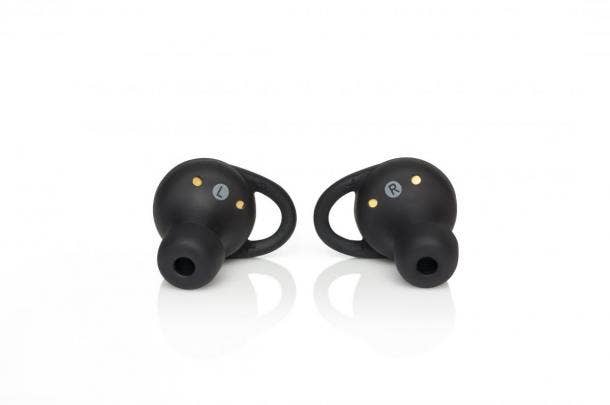 A sporty black alternative to AirPods, Tivoli Audio's brand new Fonico true wireless earbuds are perfect for workout enthusiasts in need of high-quality sound and a cord-free connection. With IPX5-rated sweat and rain-resistant protection, Fonico is the perfect partner to help you get through your rainy jogs and tough workouts.
(Tivoli Audio, $129.99)
2. Back Bay Audio American EQ-27 Wireless Running Earbuds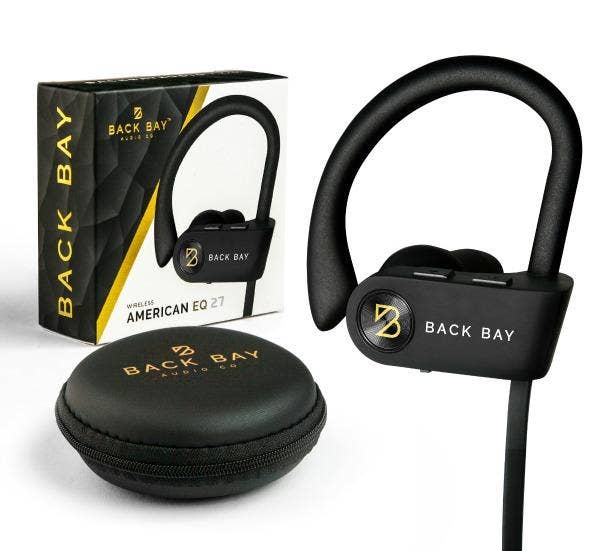 These sweat-proof earbuds are the perfect choice for any runner or weight-lifter who loves music. These earphones are fully adjustable so they can conform to the size of any ear and will never fall out during a workout. They have 5 different sound modes so you can crank up the bass for rap, smooth out the high-notes for rock, and much more.
(Amazon)
3. Altec Lansing True EVO Wireless Earbuds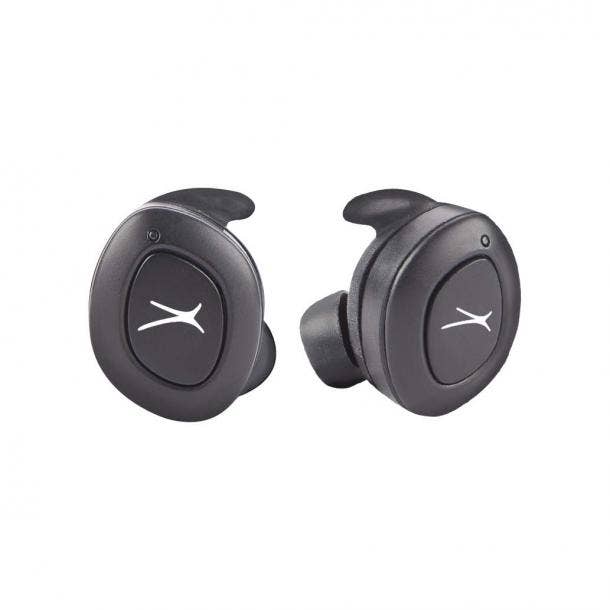 These sweatproof and waterproof earbuds have a certified IPX6 waterproof rating, meaning they can be immersed in water or handle the toughest workouts. They have a wireless range of 30 feet and up to 4 hours of battery life for workouts both short and long. They also feature Voice Assistant technology that directly connects to Siri and Google Assistant.
(Amazon)
4. Bose SoundSport Free Truly Wireless Headphones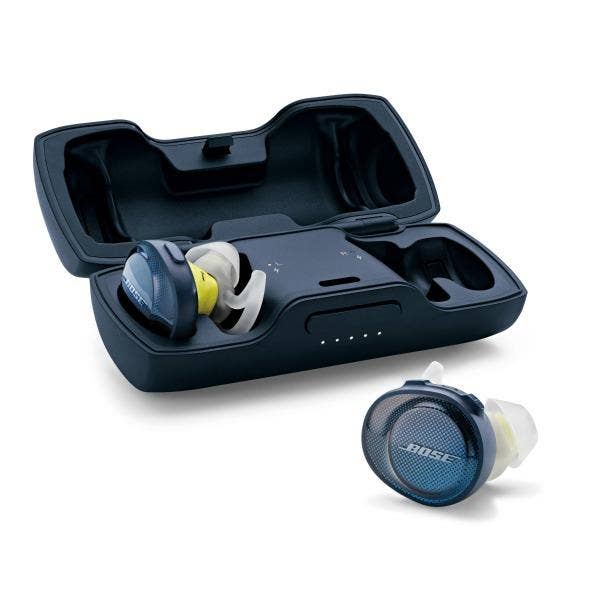 The Truly Wireless SoundSport® Free headphones offer an entirely better way to workout with music. Combined with a miniature acoustic package, including Bose digital signal processing, volume optimized EQ, and a rechargeable lithium-ion battery, SoundSport Free delivers up to 5 hours of powerful, clear music.
(Bose, $199.95)
5. PSB M4U 8 Wireless, Active Noise-cancelling Headphones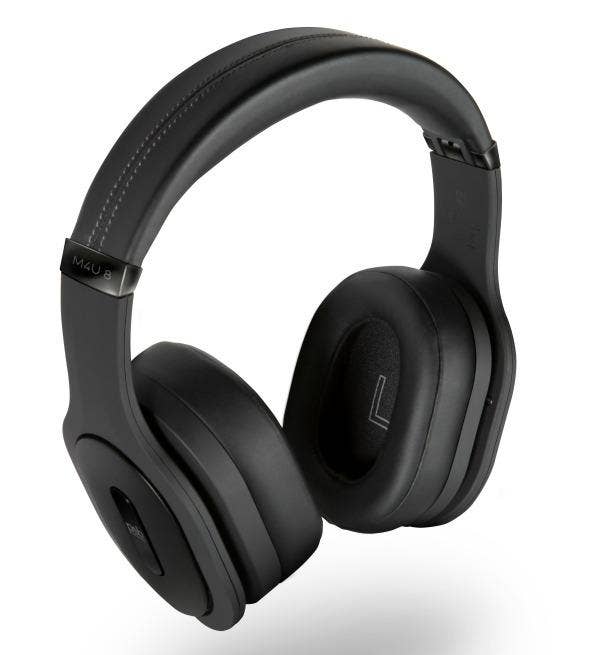 Active Noise Cancelling Mode Utilizing 4 microphones allows users to eliminate the noise from crowded gyms so users can enjoy their hi-res music in peace. Transparency Mode allows users to momentarily hear outside sounds or answer a phone call. It folds up easily for travel and minimal storage space and has up to 15 hours of run time in Bluetooth or Active modes.
(Amazon)
6. Venue / Noise Canceling Wireless Headphone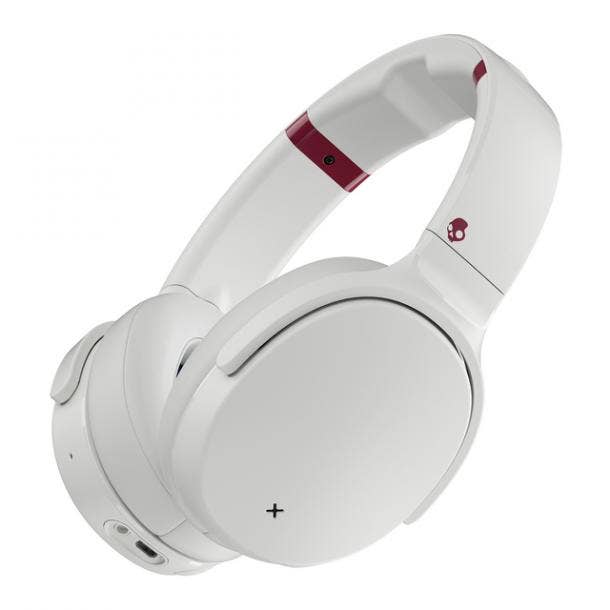 Venue offers a noise canceling experience designed for everyone — co-workers, roommates, commuters struggling to find their own space in shared working, living and traveling environments. Venue's ANC technology is designed to deliver powerful performance at an affordable price.
(Skull Candy, $179.99)
7. Push Truly Wireless Earbuds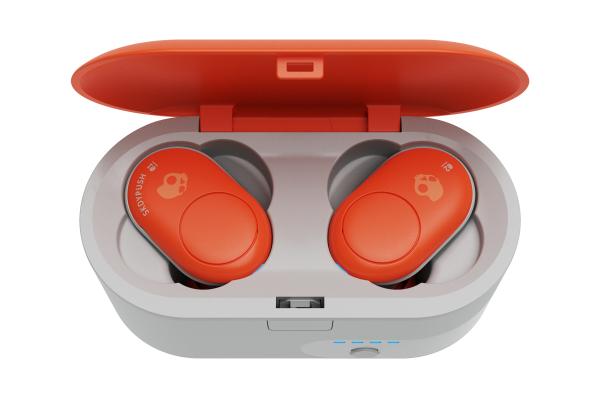 Forget what you thought you knew about how wireless earbuds should look and feel. Push is changing the game with bold colors, a sleek fit and music you can feel.
(Skull Candy, $129.99)
8. JBL Endurance Peak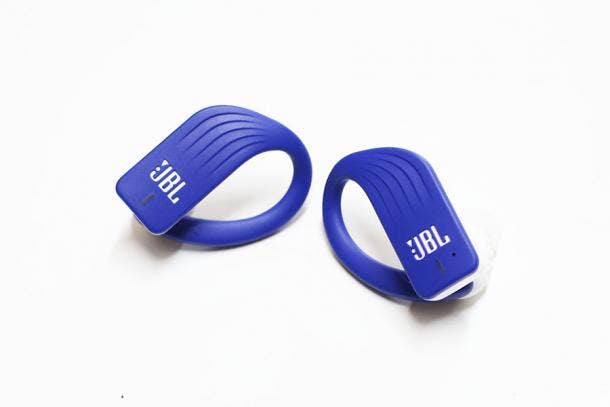 These are a completely wire-free experience, with touch controls and PowerHook™ making it an ideal headphone for the gym, running or hiking. No need to stress sweat or the weather conditions, as these sport headphones have IPX7 waterproof rating.
(JBL, $95)
9. iLive Wireless IAHB48 Headphones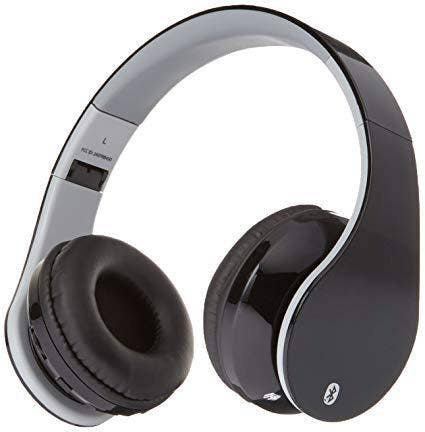 These are compact, which makes traveling light easier than ever. They have a built-in microphone that lets you easily make and receive phone calls hands-free. Everything about the headphone's design makes them simple to use from on-ear controls to the five-hour battery life.
(iLive Electronics, $39.99)
10. Samsung AKG Y100 Wireless Earbuds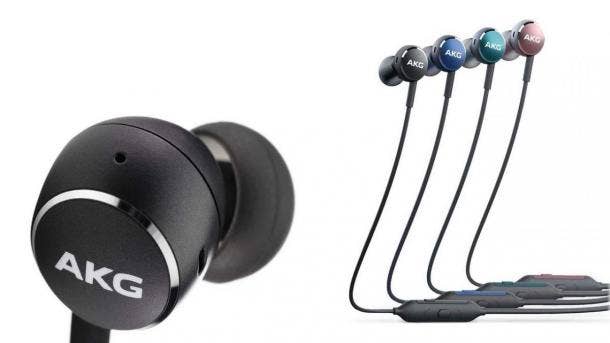 These wireless earphones bring you crisp, clean sound wherever you go with a design so light you'll forget you're wearing them. Easily switch from streaming to taking calls. And with a long-lasting battery, it's the only pair of headphones you'll need all day.
(Amazon)