Do you have a friend, sister, cousin, colleague, or other type of fabulous mom acquaintance who's about to celebrate the big 3-0? You're no doubt looking to help her usher in this next exciting decade in the most meaningful, fun ways possible. To that end, these gift ideas for moms turning 30 are the perfect way to highlight that extra something special about turning 30, particularly for women who are already in the mom phase of life.
I didn't have kids yet when I turned 30, but there was definitely something that shifted in me. I felt more together, more confident and self-assured, and as a result, excited about what the future held for me (in my case, a baby the following year)!
Elle magazine took a look at all the reasons the 30s are a fantastic decade for women, with a little help from Rihanna and Beyonce, who are certainly owning this age with style and strength. While some of my favorite reasons listed included learning how to manage your money and knowing the value of true friendship, this one had me LOL'ing: "Sometimes you have to remind these kids that you were throwing down when they were in grade school and you still got it."
Show the mom turning 30 that she's still got it with these unforgettable presents, and you'll have her reciting lines from the movie 13 Going on 30: "I wanna be 30! Thirty and flirty and thriving!"
1. Three Ring Necklace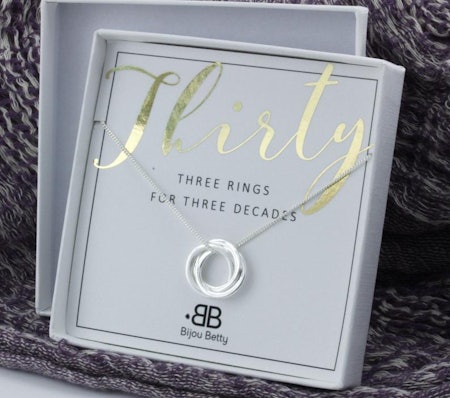 30th Birthday Silver Necklace
Mark the importance of mama's 30th birthday with this 3 ring necklace symbolizing 3 decades of life. So pretty and delicate! I love its extra special meaning and the fact that it will go with anything (always a factor when I'm picking out jewelry for someone).
2. Wine Opener & Chiller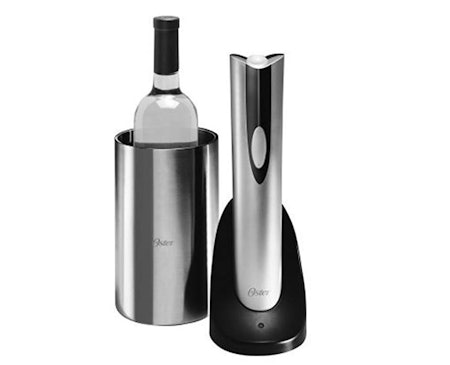 Rechargeable and Cordless Wine Opener with Chiller
Step up mama's wine game with this combined wine opener and chiller by Oster. I love its sleek and modern look, and the fact that it's cordless and ergonomically-designed. Corks open with the touch of a button and wine stays cold.
3. Gift Card for A Green Thumb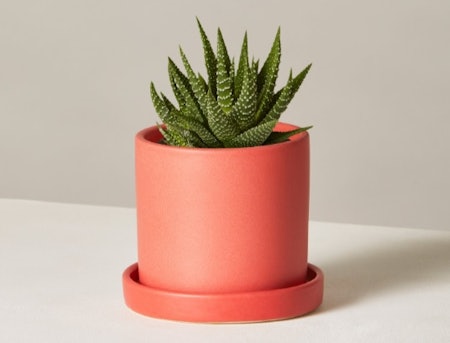 I'll be honest, I was late to the plant-loving game, but now that I'm here, I love it. Know another late bloomer (pardon the pun)? As the folks at The Sill say, "plants make people happy." This Haworthia Zebra plant is paired with a Mini Hyde Planter, but there are so many plants to choose from that gift cards are a great idea (there's even an "Easy for Beginners" section)! Card amounts start at $25.
4. Vegan Leather Backpack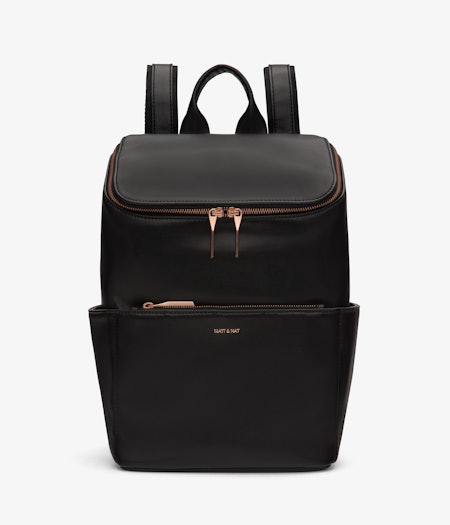 BRAVE Backpack (Black Rose Gold)
Mama is likely hauling around a lot of stuff with a little one in tow, so gift her this gorgeous vegan leather backpack from Matt & Natt. The brand is committed to not using leather or any animal-based materials while being sustainable and eco-friendly. Plus their style is GORG. Love it!
5. Sephora Favorites Beauty Sleep Set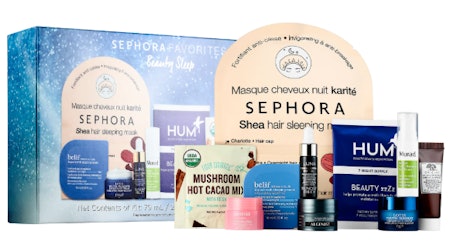 Listen, we all need our beauty sleep, right? That's literally what this set from Sephora is all about, including a collection of their tried-and-true products that will help soothe her to sleep and smooth skin while she snoozes.
6. Personalized Birthday Book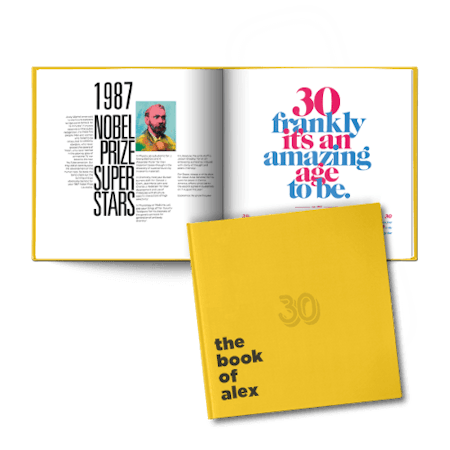 Personalized 30th Birthday Book
Provide just a few personal details including the birthday mama's name and date of birth, and she'll be able to take a nostalgic look back at the world on the day she was born in this gorgeous coffee table quality book. Add your own treasured memories and favorite photos. Printed using eco-friendly materials, this present is truly one of a kind.
7. Wireless Headphones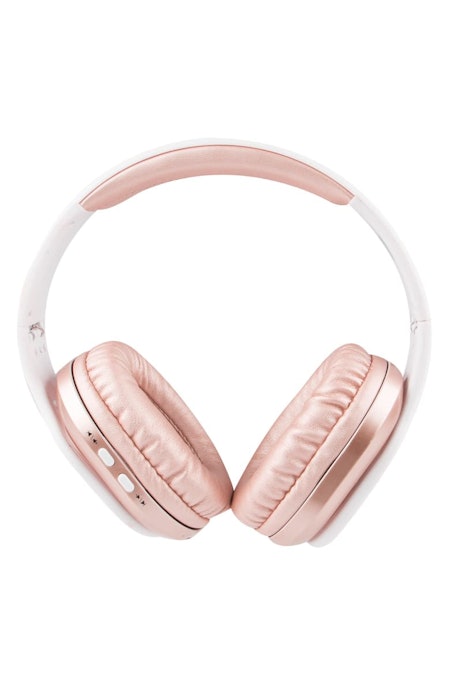 Evolution 2 Wireless Headphones
Altec Lansing / Nordstrom |
Give her the gift of tuning everyone out (hee hee) with wireless headphones. Every mama needs "me time," and there's no better way to offer that than being able to check out for a bit with some favorite tunes. Perfect for the tech-y mom, these headphones are made for long-lasting comfort and optimal sound. The rose gold color is pretty amazing, too.
8. Graphic Tee
For the mama who loves a cool graphic t-shirt, I love this way of marking her birthday. Just enter the year she was born and Etsy seller Three Dots Imprintable will take it from there.
9. Straightening Brush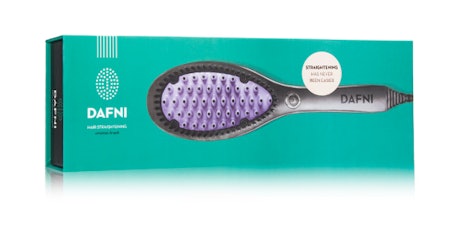 Hair Straightening Ceramic Brush
Mamas who already have precious few moments for their personal care routine will love this new hair straightening brush from DAFNI. This new tool heats up quickly and is gentle on your hair… I must admit I'm pretty intrigued by it myself!
10. Stackable Ring Set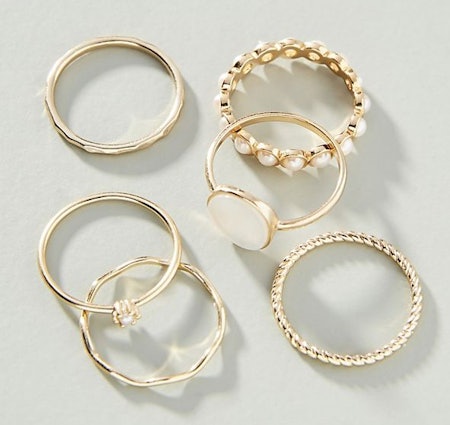 I mean, you just can't go wrong with jewelry on her special day. I love the classic look of this stackable ring set from Anthropologie, and what an affordable way to dress up mama's hand as she starts her thirties in style!
11. Ceramic Planter
Getting back to green thumbs: This cute planter will provide all the inspo she needs to grow, plus it can be used for succulents (easy to keep alive even when motherhood makes her forget to water them).
12. Instant Digital Camera & Printer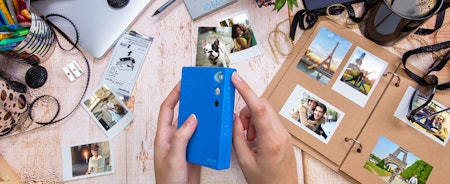 Polaroid Mint Instant Digital Camera & Printer
Now that she's all grown up, maybe she should print out a photo or two? Adorably pocket-sized, this Polaroid produces pics you can print instantly, straight from the camera! Available in red, blue, yellow, black, or white.
13. Clean Fragrance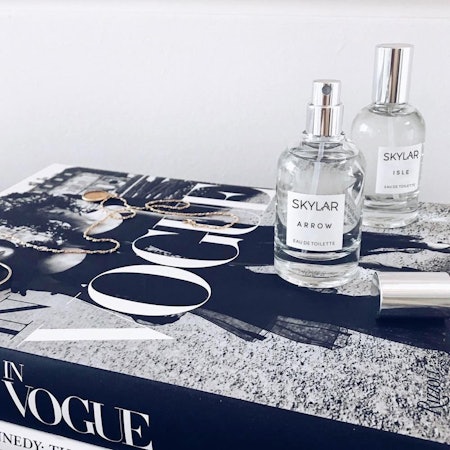 Clean Fragrance Scent Duo
Becoming an adult means getting serious about things like your health and the environment, even when it comes to perfume. That's what makes cult-favorite clean fragrance brand SKYLAR so cool: Their scents are vegan, cruelty-free, and made without toxic chemicals or parabens. Pick two perfumes the bday mom can wear alone or layer for a unique blend.