Show him he's the apple of your eye. Always.
What are the best gifts for your husband and other half? It's a constant struggle, and whether it's Father's Day, your anniversary, his birthday, or "just because," it can be difficult to come up with gift ideas for things he'll actually use and doesn't already own.
The secret to the best gift ideas, especially considering that Father's Day 2019 is right around the corner? Go for something with lots of function and a built-in need, but is also something he wouldn't think to buy for himself. From home and wellness to kitchen tools, there are plenty of options. And these gifts for your husband will be perfect for any occasion.
Home/Wellness/Grooming
1. Bear Pillow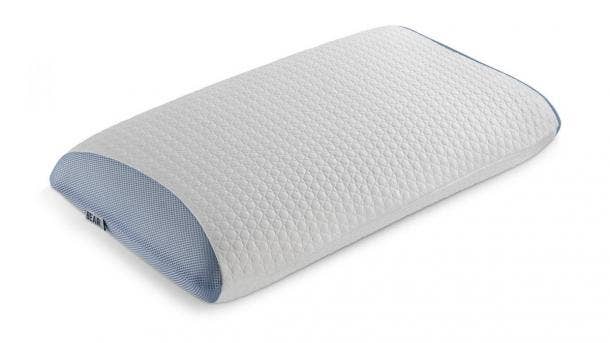 This pillow is engineered with LOFT-X Foam Technology, which contours to accommodate all sleep positions, supporting the natural curves of the head, neck and spine. Bear Pillow's Double Ice Fabric and mesh panel technology provides optimal cooling and airflow for unparalleled comfort during sleep.
(Bear Mattress, $95-$115)
2. The Perfect Chair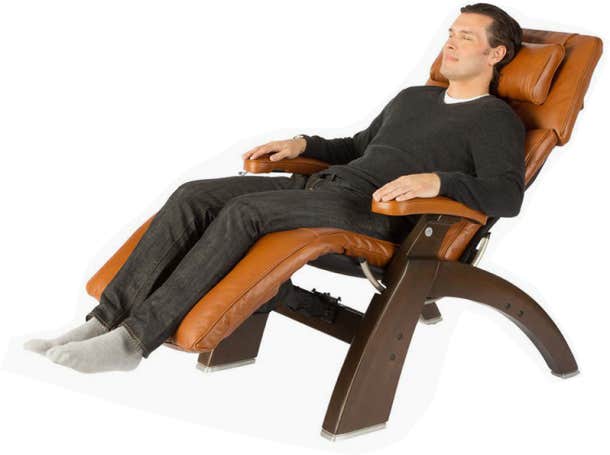 By skillfully blending contemporary architecture with old-world craftsmanship, The Perfect Chair's body-frame ergonomics are inspired by the neutral zero-gravity position developed by NASA to support astronauts during their ascent into orbit. Zero-gravity positioning to relieve back pressure/pain, adjustable lumbar support system.
3. 'The Vault' Password Organizer Log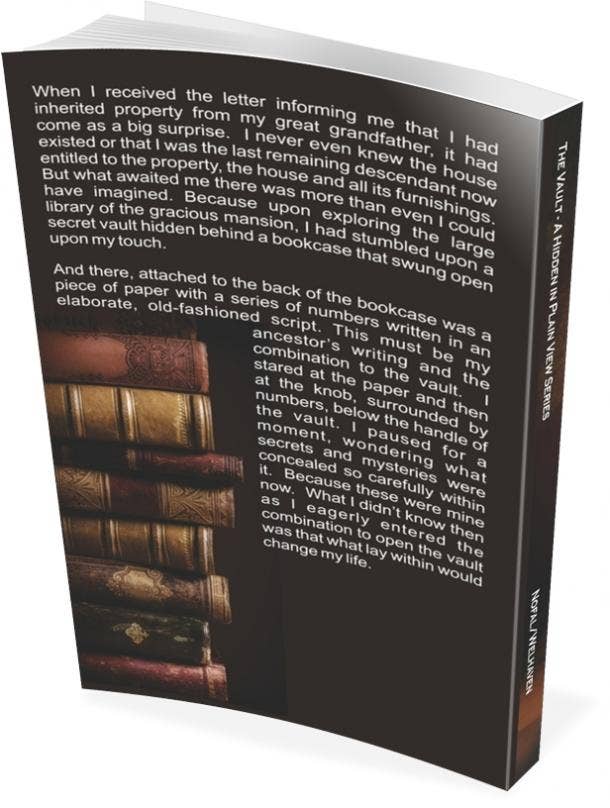 Intentionally created to look like a regular book to help conceal and protect the information put in it, anyone who sees the book will have no idea that it contains valuable passwords and account information. For the Dad who has everything, "The Vault" solves the problem of forgetting or losing passwords.
(Amazon)
4. Lasko Wind Curve Tower Fan

Lasko's Wind Curve Tower Fan boasts the sophisticated Wind Curve profile with high reaching tower design delivering maximum air delivery. The Wind Curve Tower Fan features a nighttime setting that automatically decreases fan speed and dims controls, with a convenient electronic timer and 3 quiet speeds.
(Walmart, $70.32)
5. Conair Turbo ExtremeSteam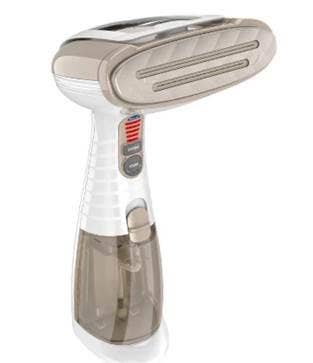 Experience advanced steam technology with the Conair Turbo Extreme Steam Handheld Fabric Steamer. Driven by an exclusive 1550-watt steam generator, the results are hotter and faster. Just press the Turbo button to supercharge this steamer to release stubborn wrinkles, refresh upholstery and give garments a professional, fresh-pressed look.
(Target, $55.99)
6. Soothe On-Demand Massage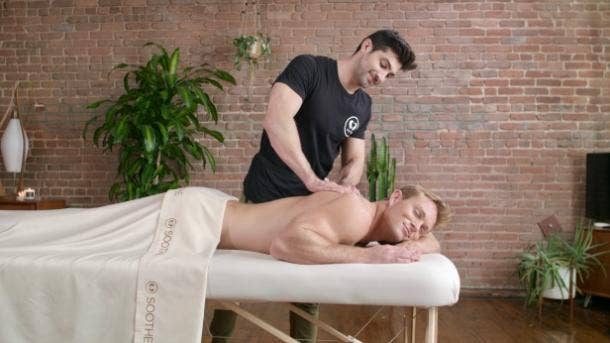 Men really want to relax on holidays and what's better than an at-home Deep Tissue, Sports, or Swedish massage from Soothe? Massage therapy's benefits include increasing mental clarity, plus overall energy levels, while providing relaxation and stress relief.
(Soothe.com, $109+ per person)
7. The Grandpa Soap Co. Pine Tar Soap, Shampoo, Conditioner and Body Wash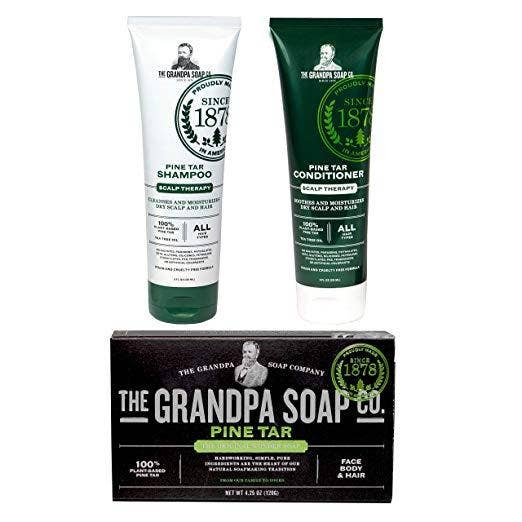 The Grandpa Soap Company is one of the oldest, continuously operating, traditional soap-makers, with a heritage of unique men's personal care products. Grandpa's products are made with functional ingredients that solve manly skin and haircare problems. Plus, Grandpa's isn't an over-hyped, over-priced boutique brand.
(Amazon)
8. Gamma+'s Absolute Zero Foil Shaver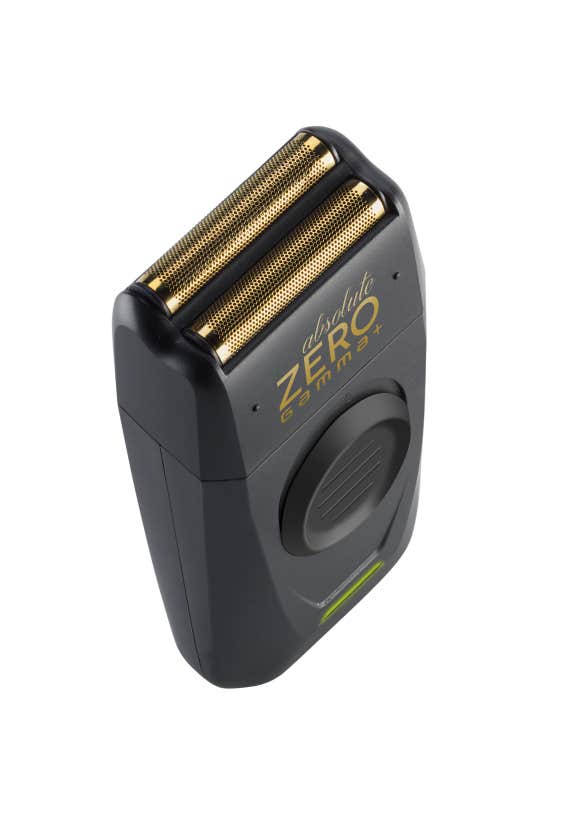 This special edition professional finishing Foil Shaver offers ultra-thin and hypo-allergenic gold titanium foils and staggered, independently floating cutters. Its advanced design gives a closer, smoother, and more even shave that will not irritate the skin. Its lightweight and compact design allows even the tightest corners to be easily shaved.
(Amazon)
9. Ballsy's Sack Pack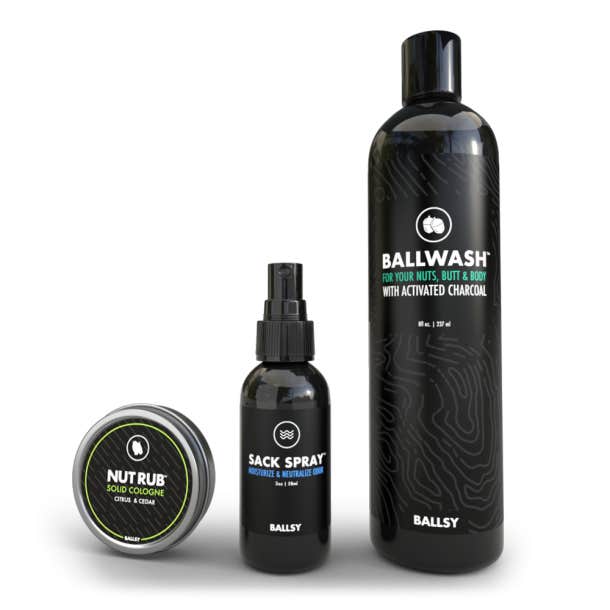 This trifecta set includes Ballwash, an activated charcoal nut, butt and body wash featuring several essential oils and plant extracts; Nut Rub Solid Cologne, and Sack Spray, a refreshing pH-balanced blast that neutralizes odor while helping deodorize. It's perfect for the husband that already has literally everything.
(Ballwash, $40)
Tech/Gadgets
10. Altec Lansing True EVO Wireless Earbuds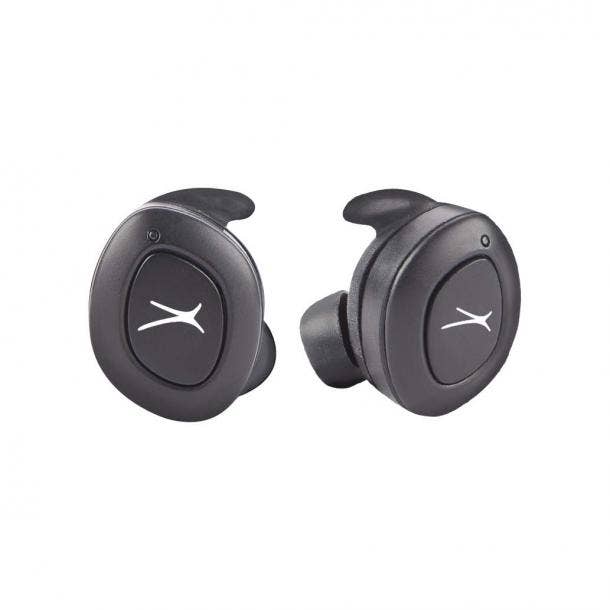 For the active Dad, these waterproof earbuds feature Voice Assistant technology that directly connects to Siri and Google Assistant with a simple voice command, providing instant access to playlists, weather reports, directions, and more. They have a wireless range of 30 ft and up to 4 hours of battery life.
(Best Buy, $99.99)
11. ZUS Smart Dash Camera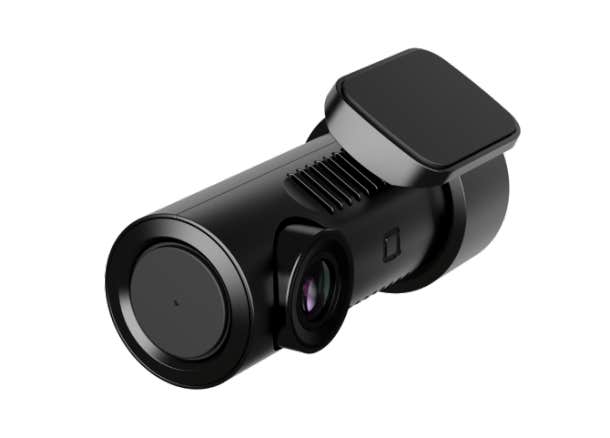 The cam never overheats, and improves driver safety with the largest lens of any dash cam on the market. With a state-of-the-art G Sensor, the ZUS Smart Dash Cam recognizes sudden movements, automatically begins recording and locks the footage, providing you an unedited view of what happened.
(Nonda.co, $99.99)
12. PureGear AutoGrip Vent Mount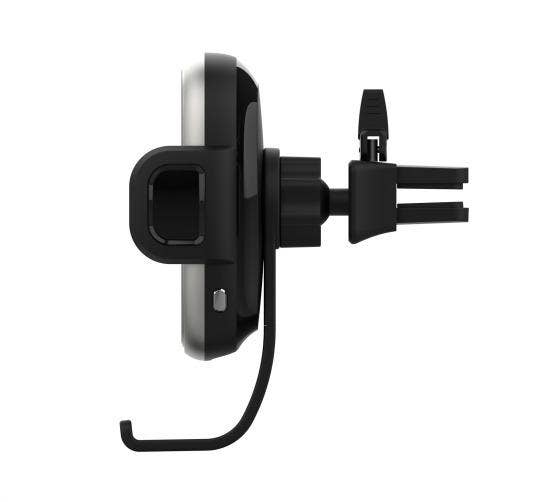 For anyone who fumbles around in the car with their phone and charging cables, trying to look at maps and drive at the same time. Self-gripping support arms means easy positioning of his phone in the dock and with one hand. AutoGrip has wireless fast charging.
(PureGear, $59.99)
13. Scribd Subscription
Scribd is a digital platform that offers unlimited access to millions of books, audiobooks, magazines, newspapers, and more. Your husband can catch up on his favorite weeklies like TIME and Bloomberg Businessweek, or finally tackle George R.R. Martin's Game of Thrones prequel.
(Scribd, $8.99/month)
14. Gold-Dipped Poker Cards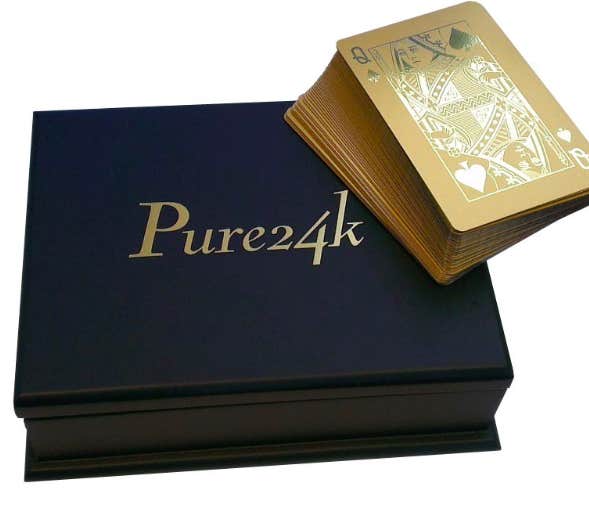 Presented in an elegant high-quality case made from cherrywood, these 24k gold-dipped cards are used frequently throughout the world in casino high-roller rooms. There is no better way to make your husband feel like he is in a James Bond film.
(Eternity Rose, $199)
Style/Fashion
15. Frazier Overnight Bag from Lulu Dharma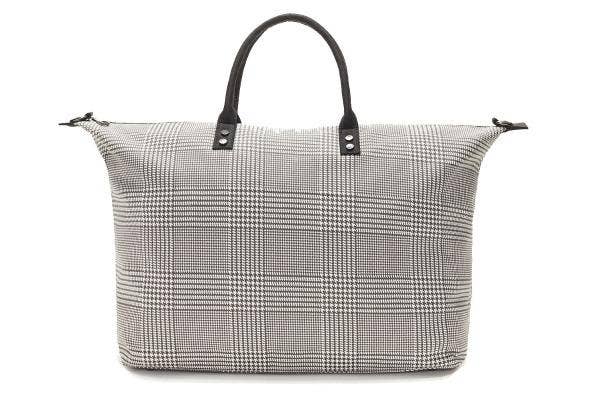 Lulu Dharma's Frasier Overnight bag's generous size and versatile design makes it the perfect carry-on travel luggage, work bag or gym duffel for your stylish husband. He's gotta look good while on the go, and this bag will do the trick.
(Lulu Dharma, $76)
16. Hubbard Free by the Samuel Hubbard Shoe Company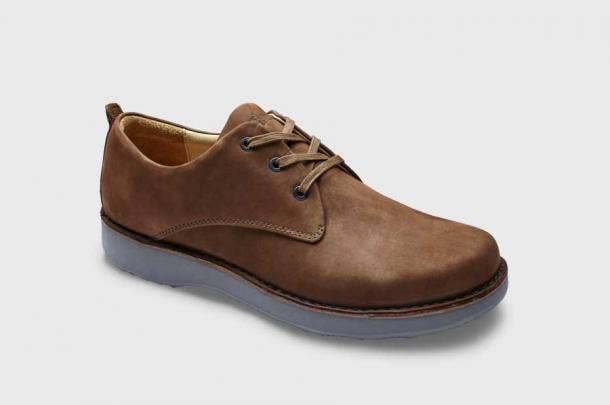 The Hubbard Free is known as the "Unsneaker" — a shoe that feels like a sneaker but looks like a dress shoe. Made in Europe from the finest materials, a full glove-leather lining delivers a buttery soft feel and eliminates pressure points.
(Samuel Hubbard, $225)
17. Uncorked Cufflinks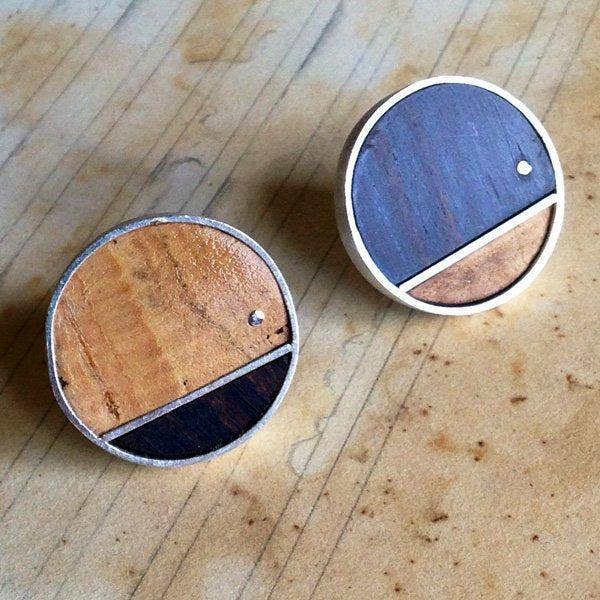 While some might think cufflinks to be "expected," these are anything but. The classic, clean design features unique materials of black walnut and cork, making these cufflinks a great choice for someone who goes to an office every day or wants something for a special occasion.
(Maritome Jewelry, $150)
18. Zippo HeatBank 9s Hand Warmer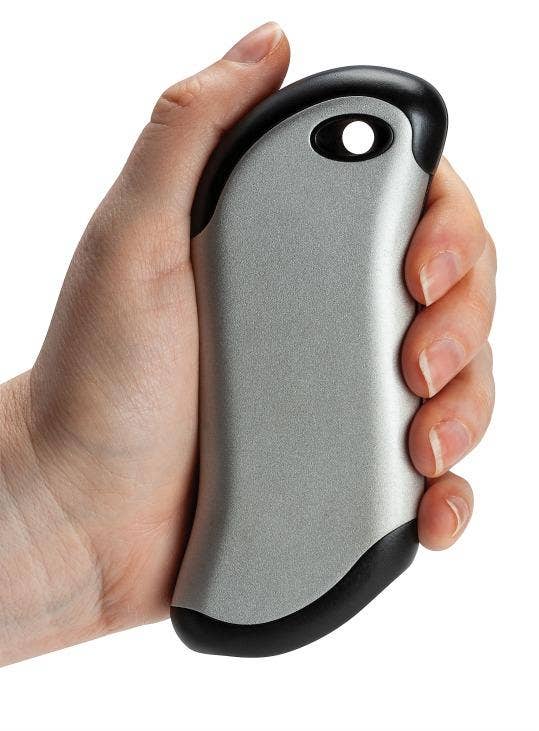 Although your favorite guy may be spending more time outdoors in the warm weather, chilly summer nights are just around the corner. Give the gift of warmth with the new Zippo HeatBank 9s hand warmer. This dual-function device will not only keep him warm during late night campfires, but will charge his phone as well. The HeatBank 9s is available in three different colors.
(Zippo, $49.95)
19. Blue Water Bracelet from Soul Journey Jewelry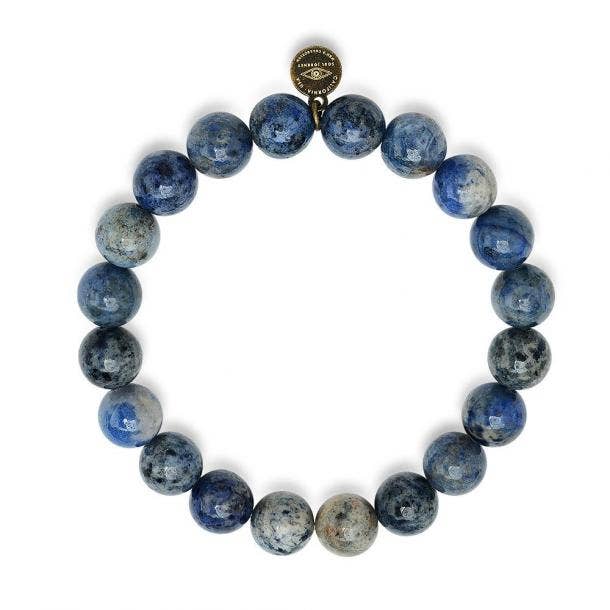 Whether it's a snowy walk in the mountains or a surf-filled day, give your husband this duromeite blue jasper bracelet for added tranquility throughout his day.
(Soul Journey Jewelry, $44)
20. Rock My World Guitar Pick Holder Necklace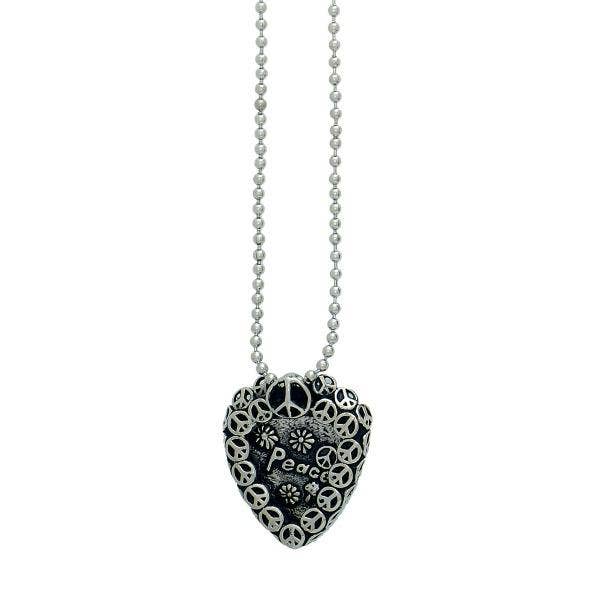 Bring out the inner rockstar in your husband with this guitar pick holder necklace from Elegance Inc. If he happens to play guitar, he can conveniently store his pick in this necklace, but it looks equally cool sitting around his neck.
(shop.bydesign, $68)
21. Perfect Freakin Wife Sock Set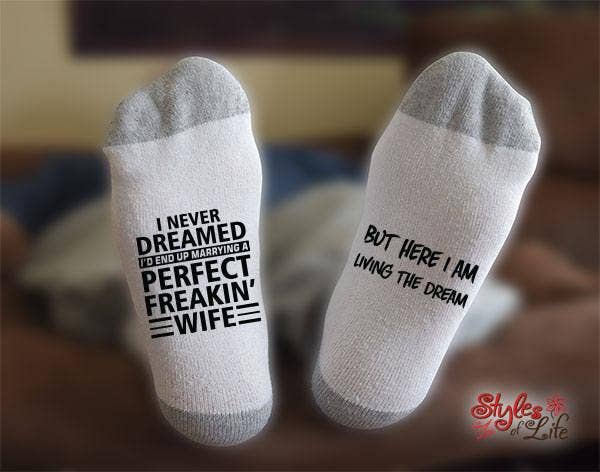 These custom socks will make a very cute gift for your husband who sometimes needs to be reminded just how incredible a partner he married.
(Etsy, $11.19)
22. Personalized Boxers For Men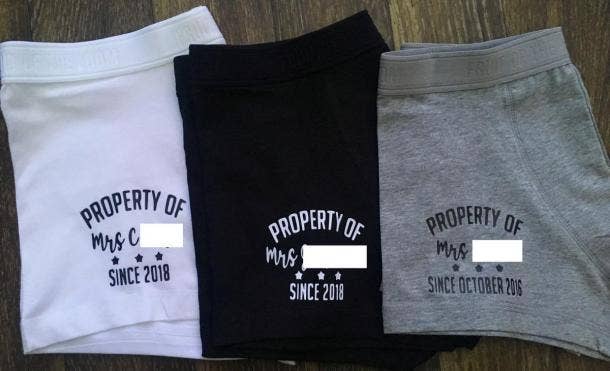 Who said it's wrong to place your mark on a spouse? We think it's just smart to let the world know he belongs to you!
(Etsy, $12.61)
23. Personalized Mens Wallet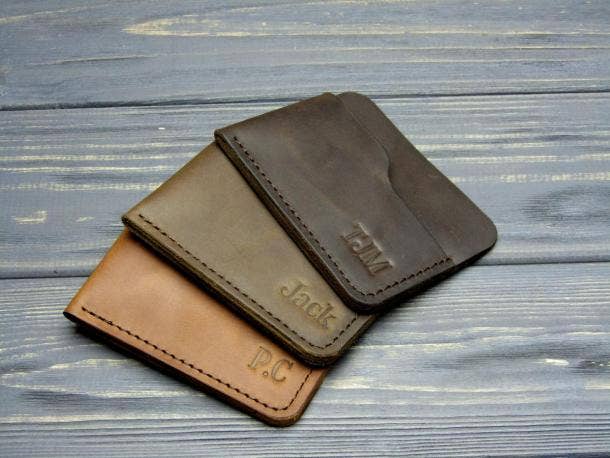 These wallets can be personalized with his birthday, your anniversary, or any other special note you want him to be able to glance at every day.
(Etsy, $17.61)
Food/Drink/Kitchen
24. Salami of the Month Club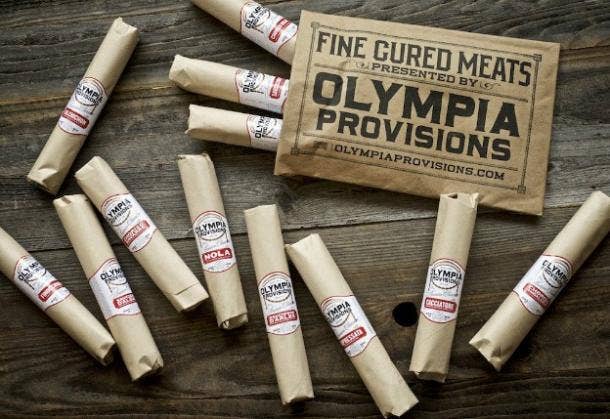 Olympia Provisions makes 12 different salamis crafted from northwest pork using old-world technique. The Salami of the Month Club makes it easy for members to try every one of these delicious salami. Choose one, two, or three, and send! Shipping is included.
(Olympia Provisions, $160)
25. Sipsmith London Dry Gin

The quintessential expression of a traditional London Dry style gin, Sipsmith sets a new benchmark for supreme craftsmanship and excellence; a modern day gin, using a classic recipe and method. The way it used to be and the way it should be.
(Reserve Bar, $45)
26. Boss Triple Insulated Stainless Steel Growler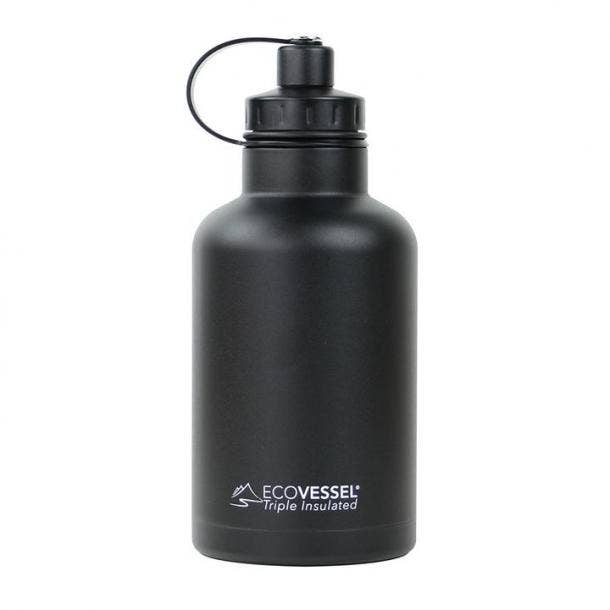 Keep beverages hot for 24 hours and cold for 72 hours. THE BOSS stainless steel growler is ready for filling with ice cold craft beer at the brewery, fresh hot coffee from your local cafe, or homemade coffee from your kitchen. Featuring TriMax® triple insulation technology, this bottle is vacuum insulated and tested to keep liquids hot and cold.
(Ecovessel, $54.95)
27. Bella 12" X 16" Smokeless Grill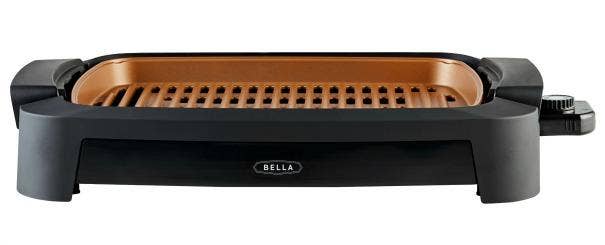 If your husband loves to barbeque year-round or doesn't have the yard space for a bulky grill set up, this smokeless grill makes juicy burgers, perfect steaks and even grilled peaches all from the convenience of the kitchen counter. Removable cooking plate and removable probe with easy-to-use dial for precise temperature control.
(Amazon)
28. Ambros Banana Whiskey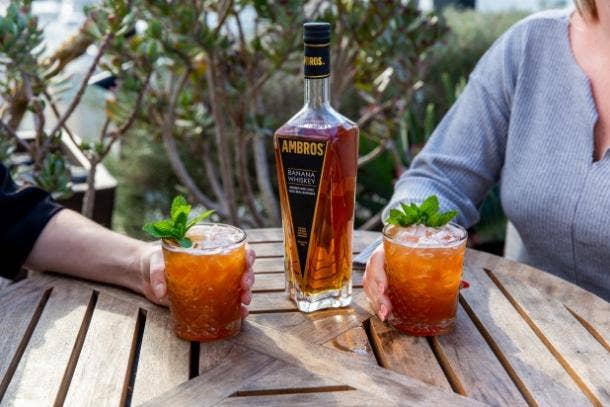 This is a new premium whiskey brand infused with real bananas. Ambros infuses each batch with 50,000 hand-peeled bananas — no fruit purees, juices, natural flavors or syrups — for a surprisingly versatile whiskey with real banana taste.
(Total Wine, $39.99)
29. Triple Sandwich Combo from Katz's Deli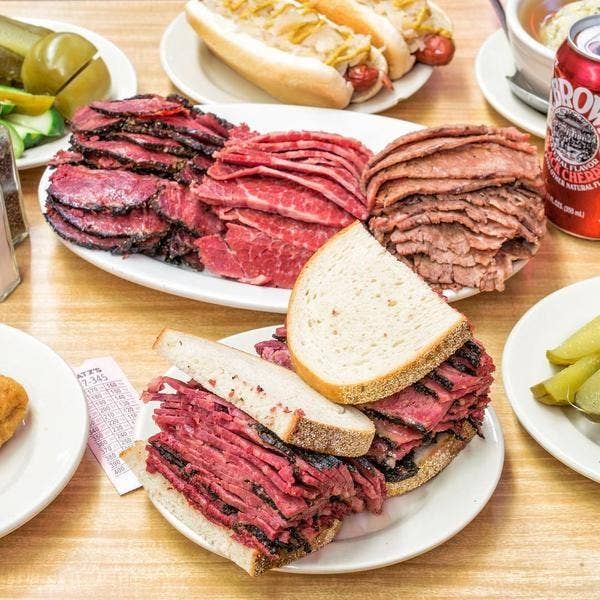 The famous New York deli Katz's Delicatessen has a little-known nationwide shipping service, free with orders over $100. It includes 1 pound of corned beef, 1 pound of pastrami, 1 pound of brisket, two quarts of pickles, and all the fixings.
(Katz's Delicatessen, $140)
30. Iichiko Shochu Saiten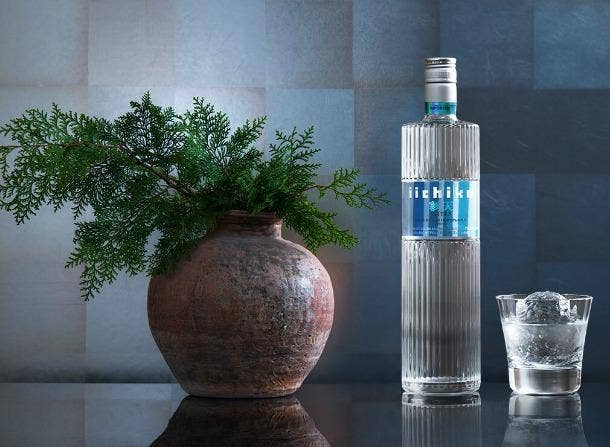 A higher-proof umami spirit rich in flavor with limitless cocktail possibilities, from iichiko, Japan's #1 Barley Shochu. For a husband that really prides himself on the best items in his home bar, this is a winner!
(Specs Online, $30.99)